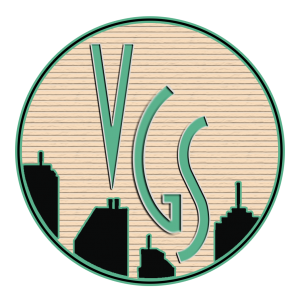 The media landscape is constantly changing. It is changing more rapidly now than it ever has. Village Green Studios has an eye on it.
We've been in the digital design and marketing space since 2001 and have steadily grown our offerings to include web design, print design like collateral, advertising, business cards…and now even whiteboard videos, social media marketing and more!
VGS is run by me, Jason Sikes. I graduated Northwestern University in 1986 with a BS degree in Radio, TV & Film. I talked my way into a junior marketing exec position at the just launched E! Entertainment Television where I worked a block up from the famous Hollywood & Vine. Lots of bums and heroin addicts hung out down there back then. None of which were famous. Made my way over to the struggling, then four-night-a-week, FOX network as a midlevel marketing guy. My office had a view of the gate in the Charlie's Angels open. Then was tapped to be the Director of Development for Daytime, Latenight and Alternative Programming. Fancy title for saying I spent a lot of time denying that I had anything to do with The Chevy Chase late-night talkshow.
I left with a buddy and we sold and produced a whole mess of TV pilots. None of which made it to air for various and often bizarre reasons. Came back to the corporate side, got my VP stripes but it just wasn't for me. After 8 months I chucked my stripes and vowed that I would never work for The Man again. And I haven't.
I live to be creative and make things. That is what has always driven me. I taught myself to use the tools of design and web design, mixed in a healthy dose of the marketing experience I garnered and suddenly everything started going my way. Village Green Studios has surpassed our 20 year anniversary and now has three full-time employees.
There must be some truth to that whole "follow your bliss" business.